Welcome to RethinkingEDU
We are a community of committed educators working to envision what schools could be. We are creating a series of connective opportunities to bring teachers, administrators, advocates, and activists to the table in an effort to improve school experiences for everyone. Check out our work below or send us over a message to get connected.


Our podcast collective features three outstanding offerings with unique insights into education:
→ RethinkingEDU
Our flagship pod imagining and envisioning what education could be.
→ DivingDeepEDU
Matt Downing dives deep into unique and powerful conversations.
→ PodStoriesEDU
Our work to amplify student voice, hosted by Chris Horne.
→ EdD Pathway
Looking to pursue an EdD? Matt Downing is here to guide your path.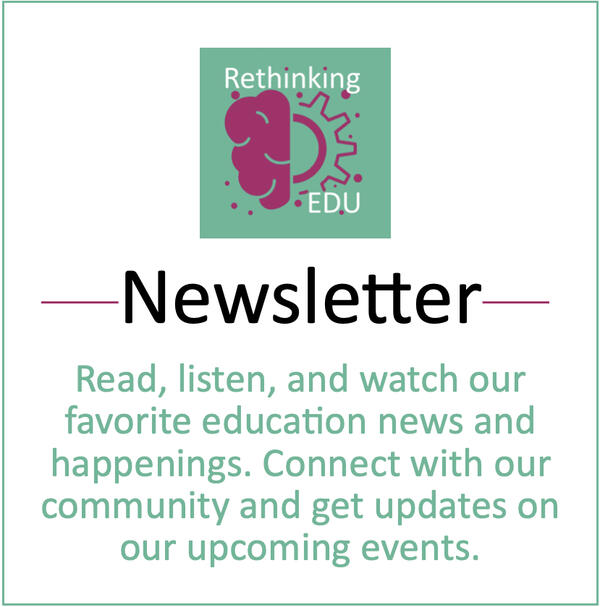 You've heard us talk about it on our podcast. It's true. Our newsletter is in its beginning stages! Click the icon above to follow along, or head over to this link.
Contact
We are always looking for ways to collaborate and connect with like-minded teachers and education professionals. If you have an idea for a podcast episode, would like to share with us a project you're working on, or just want to chat, send us an email. We'd love to hear from you: → michaeltdunn@gmail.com